All photos are live links you can click on to learn more
"If evidence for the Extraterrestrial Hypothesis has failed to surface—despite decades of hard work and diligent investigations—then maybe we should consider the notion that we are looking for the answers in all the wrong places. Instead of looking up, maybe we should be looking around us. And, perhaps, even below us, too." – From the Foreword by Nick Redfern, author of On the Trail of the Saucer Spies
"The Cryptoterrestrials is the most refreshing speculation on the paranormal I've seen in ages. The ideas in this book will be harvested by science-fiction writers and TV shows like Fringe for decades. Even skeptics will have a great time reading this well written book of wild conjecture. Mac Tonnies' final Fortean
landmark is the Book of the Damned for the 21st century. Fans of the paranormal: be there or be square." – John Shirley, author of Bleak History
"This book is an honest pursuit of ideas that might lead to some greater understanding of the paranormal and the existence of an apparent non-human intelligence…Mac Tonnies cuts through much of the self-satisfi ed, bloated fundamentalist fat of the last fifty years with the deft touch of a surgeon and the
encyclopedic knowledge of a veteran." – From the Afterword by Greg Bishop, author of Project Beta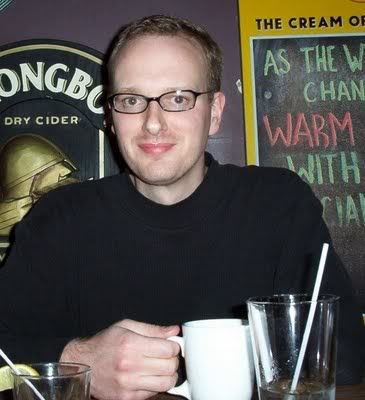 Mac Tonnies (1975-2009) was an author and blogger whose work focused on futurology, transhumanism, and the paranormal. Tonnies grew up in Independence, Missouri. He was the author of two other books, a collection of science fi ction short stories entitled Illumined Black, and After the Martian Apocalypse, an examination of the anomalies on the surface of Mars. His popular blog was called Posthuman Blues. Tonnies died at the age of 34 in Kansas City, Missouri.
CONTENTS
Editor's Note
Foreword by Nick Redfern
Chapter 1: Looking for Aliens
Chapter 2: Misdirection
Chapter 3: UFOs and Extraterrestrials
Chapter 4: The Abduction Epidemic
Chapter 5: Encounter with a Flower
Chapter 6: Curious Bystanders
Chapter 7: The Superspectrum
Chapter 8: Water World
Chapter 9: Underground
Chapter 10: Among Us
Chapter 11: Final Thoughts
Afterword by Greg Bishop
Acknowledgments
Bibliography
Other books by Mac Tonnies.
By Kathleen McKenzie Houston, TX United States - Compared to other sci-fi authors, Mac Tonnies ranks with P.K. Dick, William Gibson, Neal Stephenson, and Bruce Sterling. He is thought-pivotingly original. If you wallow in science fiction like I do, you'll eat this book up.In this short 133-page book, Tonnies' ethereal ideas strikingly contribute to the advance of science fiction.In the introductory story, "Reflections of a Specimen," Tonnies wow-ed me with a new take on clique leaders. He launches into a seeming takeoff on William Gibson's style yet holds his own by injecting his own provoking vision. The other stories in this book are just as juicy. There's no way you can have a favorite because they're all so invitingly well-developed and original. Absolutely fantastic.This is a book come before its time.
By Mike Pacasi - More than twenty years ago, the Viking I and II spacecrafts initiated an era of sensational and mysterious discoveries about the red planet. These new mass of alien information has not been fully understood nor explained satisfactorily by the mainstream scientists. How to perceive and understand alien life or even alien intelligence? Mac Tonnies showed with this book that he is one of the exponents of the so called internet micro culture of hobbyists (his words), authors and independent researchers who are successfully giving a consistent alternate vision of the Martian and many other extraterrestrial mysteries. This book is inspired, dense with a multitude of new accessible ideas and showed that it is set to become the basic introductory handbook of the next step of the human evolution. If we fail to democratically understand what is going to come, to expand our intelligence, and at the same time to preserve our good moral and feelings, we will not deserve the future, we will probably die as a technological civilization. Planet Mars is gently showing us the right way to the stars. If you want to take the red pill, read this book. Don't be afraid, the future belongs to the mind opened courageous guys.
Mac's blog, Posthuman Blues is still up and you can visit it here.






Jan 2010
Dec 2009
Nov 2009
Oct 2009
Sept 2009
Aug 2009
July 2009
June 2009
May 2009
Apr 2009
Mar 2009
Feb 2009
Jan 2009
Dec 2008
Nov 2008
Oct 2008
Sept 2008
Aug 2008
July 2008
June 2008