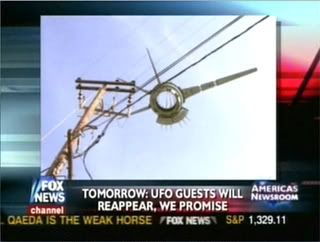 CAPITOLA DRONE UFO - A COLD CASE FROM OUTER SPACE - L. A. TIMES
Keeping you abreast as to what is going on currently with the Drone Research team, (DRT) and private investigators Frankie Dixon and T.K. Davis, it appears that the American Newsroom program that was due to air has been temporarily canceled until tomorrow. It appears that President Bush caused a delay in the programing with a lengthy speech.
The flip side is that Fox's American Newsroom did present a picture of the Capitola drone (seen above) on the air today while explaining that this story would be presented tomorrow March 20th.
The search for Raj continues.
INTERESTED IN OTHERS WITH LIKE INTERESTS?
COME AND VISIT THE ALIEN CASEBOOK FORUM
ALIEN CASEBOOK FORUM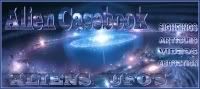 DRONE RESEARCH TEAM