From the archives of hours and hours of on-camera interviews, "UFO Conversations" brings you entertaining and informative UFO conversations with peers in the field of Ufology, as well as testimony from UFO witnesses themselves.
UFO Conversations talks to John Schuessler


John Schuessler has been involved in the US manned space program since 1962 and a UFO researcher since 1965. He is a founding member of the Mutual UFO Network, Inc. (MUFON), is presently the Deputy Director for Administration, a consultant in Astronautics, and a member of the MUFON Board of Directors. As a staff member he has written numerous articles for Skylook and the MUFON UFO Journal. He administers the MUFON Medical Committee, composed of consultants with medical degrees. He is a member of the UFO Research Coalition Board of Directors, a member of the Science Advisory Board for the National Institute for Discovery Science and an Associate of the J. Allen Hynek Center for UFO Studies.
John retired from the aerospace industry, where he was involved in the engineering side of most of the US manned space programs. His primary field of interest is the technology of the future. He holds a M.S. degree in Studies of the Future, Technology Forecasting from the University of Houston, Clear Lake.
Where you can find John Schuessler today
UFO Conversations talks with MUFON's James Carrion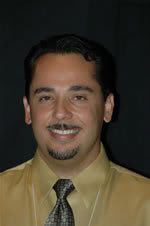 James began his lifelong interest with the UFO phenomenon at the age of 11 when he began his own UFO news clipping collection. As a young boy, James lived in Puerto Rico at a time when the island was a hotbed of UFO activity and he later researched the Chupacabra and Laguna Cartagena sightings. James served for four years as a U.S. Army Russian Linguist in the Military Intelligence Corps and became fascinated with the story of the Gulf Breeze six, a group of young Military Intelligence soldiers that went AWOL from their base in Augsburg, Germany to search for UFOs in Gulf Breeze.
Upon moving to Colorado in 1996, James joined the Mutual UFO Network (MUFON) and worked as the state section director for both North Eastern and North Western Colorado. James proposed and implemented MUFON's Pandora Project, the electronic archiving of all MUFON's UFO case files and served on the MUFON International Business Board for three years before being elected as the MUFON International Director in 2006. James holds a Bachelors of Arts in Russian Language and a Masters of Arts in International Affairs, both from Florida State University. James is also the CEO of a national computer training company and is widely recognized as a computer expert. James currently lives in Bellvue, Colorado with his wife Lisa and son Aidan.
Where you can find James Carrion today - MUFON
UFO Conversations speaks with Chuck Clark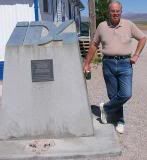 Chuck Clark is an astronomer/photographer who now lives in Rachel, Nevada on the Extraterestrial Highway. Chuck photographed a UFO during a rocket launch at Vandenberg Air Force Base.
Where you can find Chuck Clark today - Dreamland
UFO Conversations speaks with Dr. Robert Wood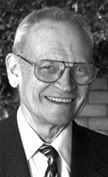 Dr. Robert Wood who, as Retired Deputy Director says, "McDonnell Douglas studied UFOs in the 1960s". With a Bachelor of Science in Aeronautical Engineering from Colorado and a Ph.D. in physics from Cornell, a 43-year career at McDonnell Douglas managing research and development projects and over thirty years of investigation into UFOs, Dr. Wood is uniquely qualified to provide credible analysis about the nature of the UFO reality. He began reconstructing the (MAJIC) Special Operations Manual in 1995.


Where you can find Dr. Robert Wood today - Majestic Documents
UFO Conversations speaks with Kenneth Storch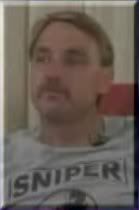 Mr. Kenneth Storch recollects the true story of five U.F.O.s that were mistaken for Russian I.C.B.M.s while he was on duty at Offutt A.F.B. in Nebraska, at that time the Home of the Strategic Air Command, (S.A.C.). It happened during the height of the Cold War and brought the United States of America and the Soviet Union within seconds of mutual destruction.
Sworn to secrecy for over thirty years, now, Kenneth Storch has come forward to blow the whistle on our government's coverup of the UFO incident that almost caused the destruction of human civilization on Earth. Kenneth Storch is currently a law enforcement officer in Aurora, Colorado, as well as an active U.F.O. Field Investigator for The Mutual UFO Network, (MUFON).
Video Source: UFO Conversations
For ALL daily and current UFO news click here
****

******

****

**
**

***
................

See each month at a glance on one page
....................
Dec
...
Nov
...
Oct
...
Sept...Aug...July...June