American psychiatrist, Professor at the Harvard University School of Medicine and Pulitzer Prize winner, Dr. John E. Mack's Documentary 'Experiencers' features various people who have had experiences with extraterrestrial intelligence through abductions and contacts. Dr. John Mack has done enormous amount of work in the field of ETs and psychology.
This set of videos I feel is the most valuable evidence in regard to alien abduction. You will meet real people as they tell their stories.
Experiencers - Part 1
Experiencers - Part 2
Experiencers - Part 3
Experiencers - Part 4
Experiencers - Part 5
Remember what you view here in video #5 because aliens can most certainly induce sleep paralysis. I believe it is their greatest tool used for abduction. What better stealth then to mimic something that medical science already had a name for.
When you've lost your faith in what you believed you saw was an alien spacecraft, come back here to this very page to renew that faith you had, because it was what it was. - Atrueoriginall
Below is a screen shot I took from the UFO sighting from video #4 at the lake.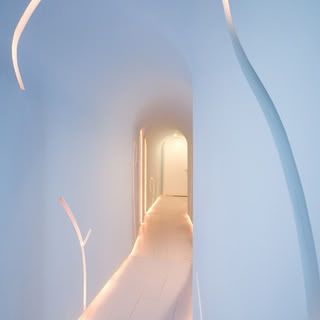 Now here is something that most all abductees can relate to. The lighting on a spacecraft is very similar to this. I remember everything being a tawny beige, white and a light blue such as this but the light in the room didn't seem to come from anywhere. It was just there. Even the narrowness of the hallway has meaning. The length is improper though. It was very eerie to me when I first saw this photo. And no, there was no plant life.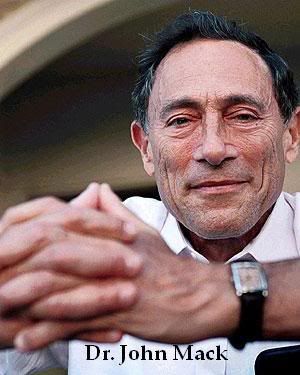 Wikipedia on Dr. John Mack
John Mack Institute
New York Times - Dr. John Mack killed by a drunk driver
About Stephane Allix
Formerly a war correspondent, Stéphane Allix began his career in journalism at the age of 19 by clandestinely joining a group of Afghan guerrilla fighters resisting the Soviet occupation in the 1980s. Since then he has traveled all over the world, has made documentary films, and has written several books. In addition to the war in Afghanistan, he has covered others in countries such as Somalia and Cashmere. He has often seen death, so palpable and strange, close up. He has touched its hand...? For nearly twenty years, he has relentlessly pursued the same quest – seeking answers to questions such as How does the world work? Who are we? He is deeply dedicated to exploring limits and the unknown, and in doing so, has acquired a solid background in investigative journalism.?For the past four years, he has studied puzzling questions raised by certain scientific discoveries about the nature of the universe. This has led him to realize the importance that eyewitness testimony and unexplained human experiences can have in opening doors to new dimensions of reality. Through a methodologically rigorous scientific approach, it is possible to explore the narratives of experiencers, and to learn from them.
Produced by:
Yves Darondeau
Christophe Lioud
Emmanuel Priou
..........
...........




Aug 2009
July 2009
June 2009
May 2009
Apr 2009
Mar 2009
Feb 2009
Jan 2009
Dec 2008
Nov 2008
Oct 2008
Sept 2008
Aug 2008
Jul 2008
Jun 2008