A commenter identifying herself as Lisa Romanek, the wife of UFO-profiteer Stan Romanek, has posted a lengthy response to last week's cover story, "Close Encounter," about her husband's claims to have shot video footage of an alien peeping through his window.
I'm inclined to believe it's really Lisa Romanek. A "Lisa Romanek" has left similar responses on other posts and articles about her husband, and I've seen first-hand the gusto with which she'll jump into the family business.
Late into Stan's presentation at the Mysteries of the Universe Conference last July, an audience member asked if Stan would be willing to take a second polygraph test. (The results of the first: "significant reactions indicating deception.") Stan said he'd look forward to taking another, but Lisa shouted "No!" and dashed up from her seat to tell us all how her concern for her husband's health took precedence. I do not report this to make her look silly; at the time, it seemed charming. Finish the rest of this story
here
because I left all the juicy stuff out.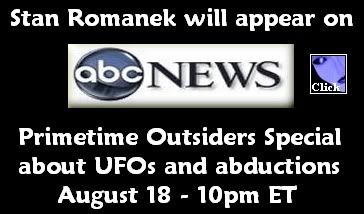 Below is a secondary story they'll be running as well.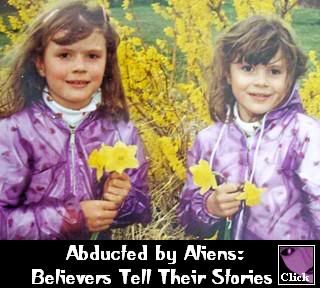 For ALL daily and current UFO news click here

..........

...........





Aug 2009 July 2009 June 2009 May 2009 Apr 2009 Mar 2009 Feb 2009
Jan 2009 Dec 2008 Nov 2008 Oct 2008 Sept 2008 Aug 2008 Jul 2008 Jun 200